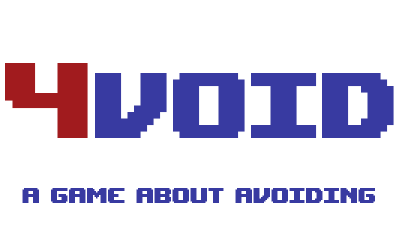 4VOID
A downloadable game for Windows
WHAT IS 4VOID?
4VOID is a simple game about avoiding.Avoid the enemies as long as you can, and while you are doing that you need to collect coins.You can upgrade and buy stuff with your coins!
WHAT MAKES 4VOID DIFFERENT THAN OTHER ARCADE GAMES?
The reason is you can be part of 4VOID! You can buy costumes from the shop and you can send us your designs to https://twitter.com/canhacioglu3 ! The sprite must be (64x64) size.We don't care if it is a masterpiece or not, we'll add it to the game! (You can't send your designs anymore when the full game releases)
HOW TO PLAY IT?
In the main menu you can press space to begin, or "B" to enter the shop(you can do it with your mouse too.). You can upgrade stuff and buy some costumes for you character in the shop. Use left and right arrow keys to move your character, if you got a collecter power-up than you can press space to throw them so they will destroy any enemy in their way, or you can keep them with you so they can collect coins for you!
THANK YOU!

Thank you for your attention! Please don't forget to support us if you want to see this game finished and better than ever!
Purchase
In order to download this game you must purchase it at or above the minimum price of $2.50 USD. You will get access to the following files: